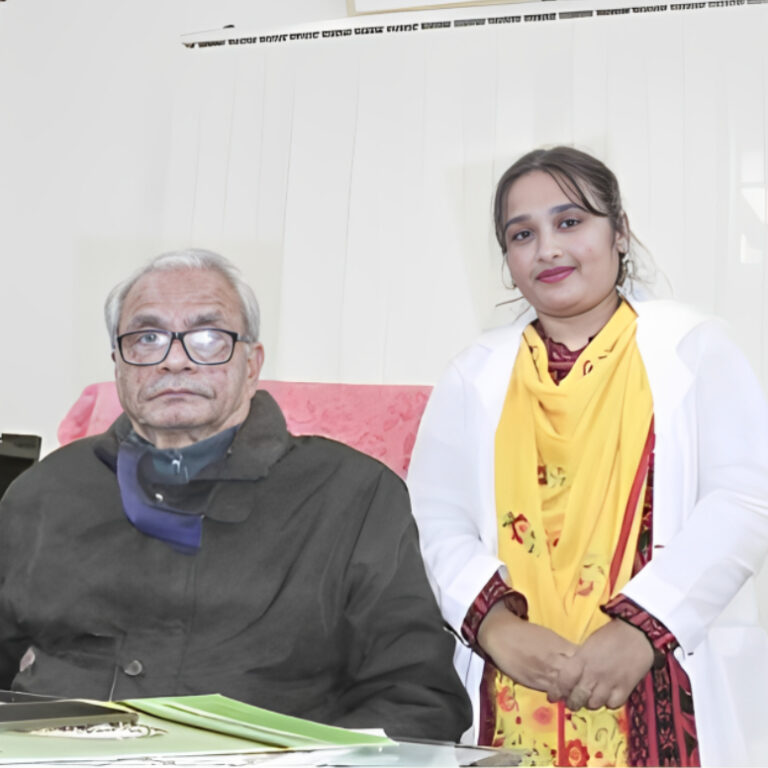 Dr. Mst. Sheuly Akter, meanwhile she doesn't require any introduction as she has already become a star. Her success story was published in The Daily Prothom Alo on January 25, 2022.
She faced the struggle since her childhood for education. Her father had a small tea stall at Sardah traffic junction, Rajshahi. She continued her study by the scholarship money of the fifth and eighth grade. She was suddenly got married while studying in the ninth grade but her struggle for the study didn't stop. Her In-Laws were completely against her education but she has received whole hearted support from her husband. For supporting the education of his wife, Mr. Rashedur Rahman, husband of Mst. Dr. Sheuly Akter had to leave the paternal house.
Dr. Mst. Sheuly Akter achieved GPA 5 in both SSC and HSC even after so many hardships. She even got change to study MBBS in Private Medical. It was her dream to be a Doctor but it was impossible for her to afford the expenses of the medical education. She was almost broken and about to accept the truth of her life. Even a news was published on her in one of the local Dailies after she got chance in the medical.
Mr. Md. Shamsuddin, Chairman & Managing Director of Barind Medical College and Hospital arranged her admission in Barind Medical College and took full expenses of her education which was around BDT 30 lacs. Mr. Md. Shamsuddin even gave a job to Mr. Rashed in the same medical as staff and used to send groceries and necessary items for household to their family. Mr. Shamsuddin has changed the lives of many more helpless students in the same way.
Dr. Mst. Sheuly's internship has started from February 01, 2022. Meanwhile, Dr. Mst. Sheuly's husband has completed BA. She would like to devote herself to the service of people after becoming a complete doctor.
Barind Medical College would like to Congratulate Dr. Mst. Sheuly for her success and future life.